A Snow Day On The Ranch
July 13, 2021
I have to apologize for the tardiness of my normal Saturday email...
I didn't have access to the internet for almost 24 hours!!!
We had a snow storm come through on Friday evening that knocked out our internet.
This might not seem like a big deal, but we don't have cell phone service at home, AND we no longer have a landline, so we depend on the internet for our phones as well.
So, there I sat on Friday afternoon... looking at my phone, refreshing my internet, and... nothing happened.
It's amazing how many times you will look at your phone when you are not sure when you will get a connection again, but finally, after 30 minutes, it became apparent that the internet was not coming back for a while.
Since it had snowed, the temperature had dropped, so we started a fire on our stove. The kids were so excited for the new snow, so they took off outside to play before the sun went down, and Sean and I just curled up in a chair next to the fire and watched the kids play in the winter wonderland outside. (Yes, we still have our Christmas tree up)
We then broke some card games, played games the rest of the evening, and called it an early night, about 9 pm.
The next morning, I awoke to see that the internet was STILL not working. I once again felt a little frustrated but quickly realized that there was nothing I could do and that I would have to wait until the internet company came out to fix the problem.
The kids were super excited to get outside and go sledding, so we all bundled up and headed out into the snow!
We actually don't get very much snow here, so when it snows, you'd better get out and play in it because it'll most likely be gone by tomorrow!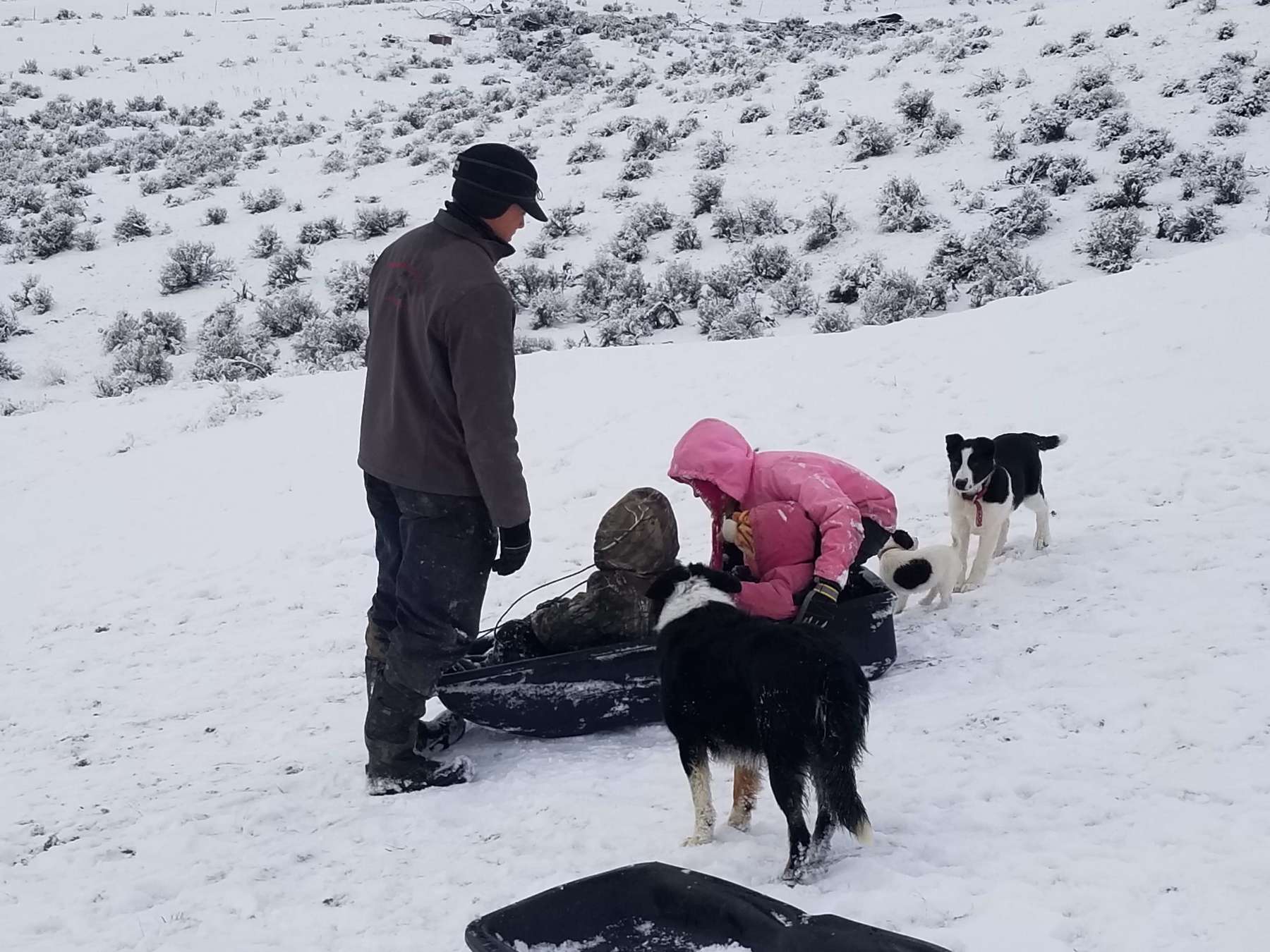 We all sledded for about an hour until the toddler was cold and the baby was screaming. Then after some hot chocolate, we started up the snowmobiles and did a couple of rounds driving around the valley.
These are all things that I probably would not have done if I had my normal access to the internet.
I would've told Sean, "Go ahead and take the kids; that'll give me some quiet time to get some work done."
Instead, my normal routine was broken, and I spent all evening. All of the next day just being with my family without the interruption of phone calls, text messages, emails, and all other forms of digital distraction.
In the end, being without the internet for almost 24 hours was the best thing that could've possibly happened to me.